Let our team fix your roof's problems in a thorough and timely manner.
Roofs are designed to be very durable, considering they must protect homes and buildings from all kinds of weather conditions. A roof must keep out water, wind, pests, sunlight, and more, but there are times when a roof may be less than successful at doing so. If your roof is facing problems, don't ignore them. Instead, turn to our team at Hammer Time Roofing for roof repair in Greensboro, North Carolina.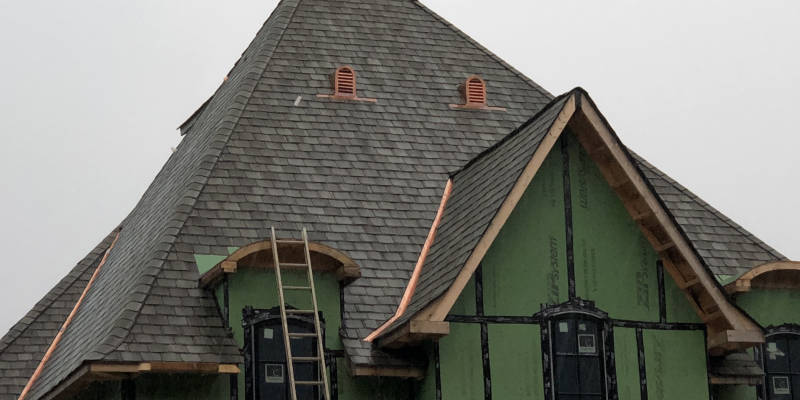 Having been in business since 2014, we have completed our fair share of roof repairs. No matter how minor or extensive your roofing issues are, we have full confidence we can provide the appropriate solutions. We have all the right materials, equipment, and experience required to do the job correctly.
You'll know you need roof repair when you notice problems like these:
Water Leaks- Even the smallest leaks can have serious effects. To prevent wood rot, mold or mildew growth, and other damage, make sure to repair roof leaks as soon as possible.
Missing or Broken Shingles- Your shingles may crack or get blown away by the wind. This can happen over time or during a severe storm. Calling for roof repair will ensure your roof has the proper protection again.
Damaged Flashing- Flashing is the metal that is installed to direct water away from seams and joints in your roof. Check your flashing to see if it is cracked or bent.
Daylight Peaking Through- If you can see daylight through your roof, that's not a good sign. Schedule roof repair to resolve this issue.
Granules in Gutters- Granules are the exterior coating on asphalt shingles. Premature granule loss is a problem, so call for roof repair if you notice any granules accumulating in your gutters.
If you need roof repair at your home or business, contact us today.
---
At Hammer Time Roofing, we offer roof repair services in Greensboro, Clemmons, and Lexington, North Carolina.