We can provide the high-quality gutters you are looking for.
As skilled roofing professionals, we know better than most how important gutters are to your home or business. Gutters are designed to capture the water trickling off your roof and channel it to a designated area. This keeps the water from seeping into your exterior walls or foundation, saving your home or business from structural damage and the high costs of repair. Because gutters are so essential, it's important to select the right gutters for your property.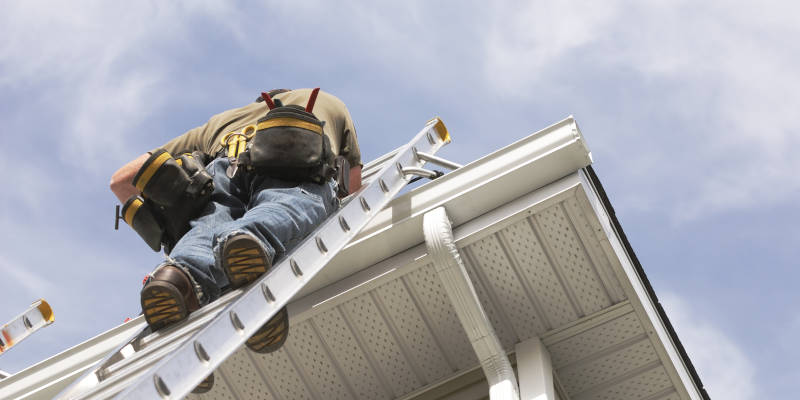 If you need new gutters for your Greensboro, North Carolina home or business, you can rely on us at Hammer Time Roofing. We have considerable experience installing and replacing gutters, and we always do so with attention to detail. Put your trust in us, and we'll ensure your gutters are the right type, size, and style for your home or business.
We're proud to offer our customers seamless gutters, which are cut and custom-fitted to your home or business for incredible leak prevention. Seamless gutters also offer a beautiful, sophisticated appearance that any homeowner or business owner would be happy to enjoy. If you would like to learn more about seamless gutters and their advantages, let us know. We're happy to provide the information you need before you make your decision.
As a member of the Better Business Bureau and a longstanding company that is committed to our customers, we are confident we can provide the high-quality gutters and installation services you deserve. Contact us today to schedule gutter installation or request an estimate.
---
At Hammer Time Roofing, we install gutters in Greensboro, Clemmons, and Lexington, North Carolina.
Similar Services We Offer: