Protect your home or business with professional gutter guard installation.
On any structure, the roof and drainage system work together closely to channel water and ensure that it drains properly on the property. Without functional gutters and downspouts, a home or business is more susceptible to moisture damage, as the water that drips from the roof can seep into the exterior walls or even the foundation, causing a lot of structural issues. But one of the biggest complaints among property owners about their drainage systems is dealing with clogged gutters. Since gutters are open at the top, they are very susceptible to clogging. Leaves, grass clippings, dirt, and other debris can settle in the channels, preventing water from moving through them properly.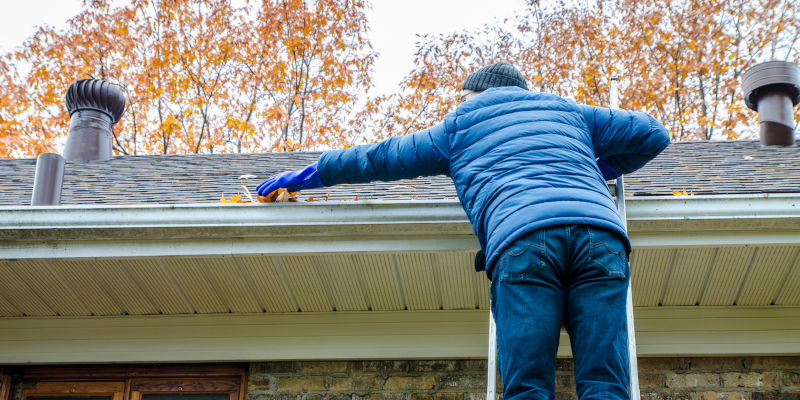 Cleaning out your gutters is an unpleasant job, especially if the clogs are excessive. You could spend hours on a ladder, pulling wet and slimy clumps of debris out of the open channels. But if you'd rather eliminate this task from your to-do list altogether, contact our team at Hammer Time Roofing to learn more about gutter guard installation. The addition of gutter guards is one of the best investments you can make to your drainage system, as they prevent clogs. You won't ever have to get up on a ladder for gutter cleaning again.
Another benefit of gutter guard installation is a longer gutter lifespan. Depending on what gets trapped in your gutters, the weight can cause damage to the channels. When they get full, they can start to pull away from the structure, which often requires replacement. Protect your home or business with professional gutter guard installation. We offer this and other gutter services to those located throughout the Greensboro, North Carolina area.