We provide reliable, hand-nailed roofs for homes and businesses.
Your roof plays many different roles. Not only is it your home or business' first line of defense against the elements, but your roof is also responsible for creating a building envelope that separates indoor and outdoor air and helping to keep the structure stable. In addition, you roof can enhance the appearance of your home or business. It's safe to say that your roof is extremely important, so it is essential for you to choose the right roofing company to address your roofing needs.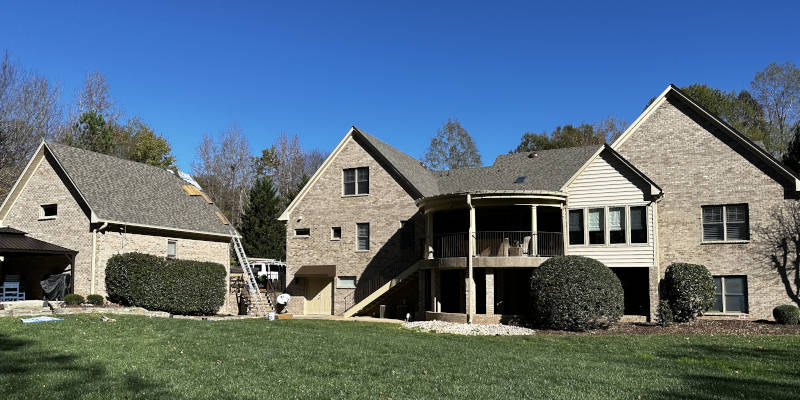 At Hammer Time Roofing, we have been providing roofs for residential and commercial customers for many years. We started back in 2014, and since then, we have continued to strive for excellence in all we do. You can trust our experience, high-quality materials, and superior installation techniques when it comes to your roof.
One of the primary ways we set ourselves apart from other roofers in the area is by providing hand-nailed roofs. Many roofing contractors these days choose to use a nail gun while they install your shingles, but we find nail guns to be less precise. Hand nailing your shingles allows us to have steady control over the placement of the nails and their depth as they are driven in. The result is a more reliable, longer-lasting installation that is more than worth the extra time it takes to complete.
We offer flat roofs for businesses and CertainTeed shingles for homes in Greensboro, North Carolina. If you would like to learn more about the types of roofs we can provide for you, the advantages of each, or the roofing services we offer, contact us today.
---
At Hammer Time Roofing, we install and repair roofs in Greensboro, Clemmons, and Lexington, North Carolina.
Similar Services We Offer: