Our team can quickly repair issues with your flat roof.
When you notice an issue with your roof, it's important to address the problem sooner rather than later, as delaying repairs can cause the issue to spread and get worse. If you have a flat roof, especially over your commercial or office building, it's crucial to get a skilled roofer to fix it right away in order to avoid damaging your products, your store's interior, or your office space.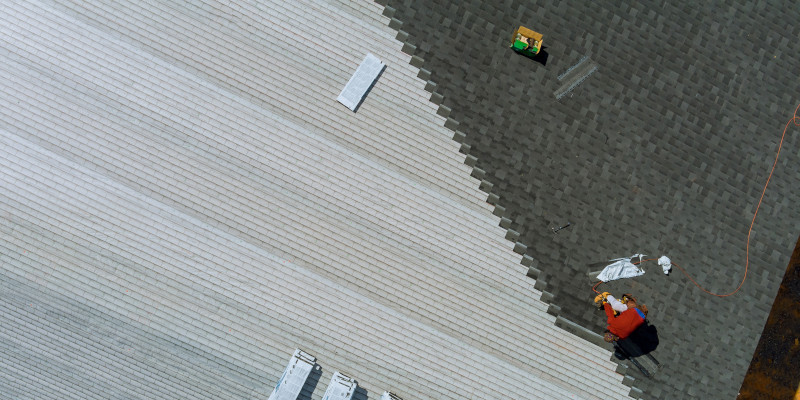 However, not all roofing companies are properly equipped to handle flat roof repair jobs in the Greensboro, North Carolina area. When you're searching for experienced professionals to promptly provide you with the flat roof repair services you need, you can trust us here at Hammer Time Roofing.
With knowledgeable roofing experts and over two decades of experience in the industry, we're prepared to offer you exceptional repair services. We have worked on countless residential and commercial roofs over the years. No matter what condition your flat roof is in or what materials it is made of, we're confident that we have the skills required to resolve the issue.
When you call us for flat roof repair, we'll arrive on time and carefully examine your roof to make sure we understand the full scope of the problem. Once we have identified the problem, we'll give you an estimate of what the service will cost. If you agree to the terms, our team will get to work right away to accurately remedy the issue.
If our team discovers other problems with your flat roof and we believe that it would be more cost-effective to replace your roof altogether, we will also communicate this to you. We're proud to offer roof replacement and a lifetime workmanship warranty. In any case, we'll be happy to give you the information you need to make the right decision moving forward.
Call us today to schedule flat roof repair services or learn more.