It's our mission to make sure your home and business are always covered.
When the wind blows, your home or office may take the brunt of the force, creating the need for wind damage roof repair. No matter when disaster strikes in Greensboro, North Carolina, our roofing contractors at Hammer Time Roofing will work with you to make your roof stronger and more resilient than ever before.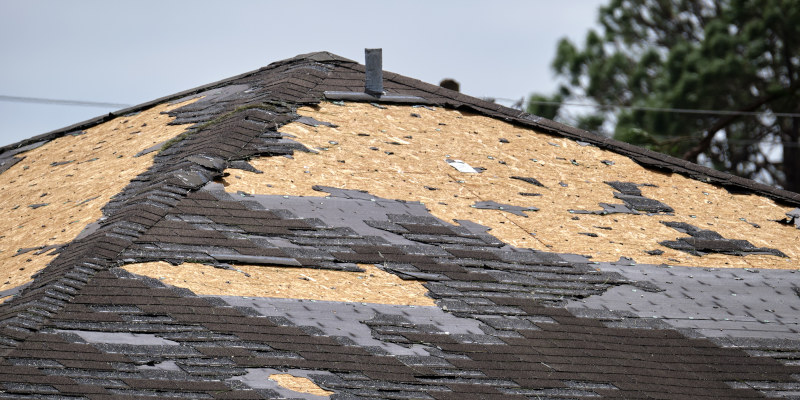 Wind damage roof repair can manage many kinds of damage, including (but not limited to) the following problems:
Blown-off shingles
Damage of the exterior coating (granules) on shingles
Fallen tree branches
These are only a few of the common problems that we routinely address during the wind damage roof repair process. No matter which problem your roof is facing, we can get it back to working order in no time. Our experts will work with you to figure out the best course of action for your needs and insurance availability with the high levels of honesty and professionalism that you've come to expect from us.
When you give us a call, our 20 years of experience in this industry will help us assess and diagnose your wind damage roof repair needs quickly and accurately, so you can get back to doing whatever it is you do best. From there, we'll take care of everything, from connecting you with an insurance claim roof specialist and scheduling you for the repairs as soon as possible. When disaster strikes, no one wants to be left without a roof — and it's our mission to make sure your home and business are always covered.
---
At Hammer Time Roofing, we offer wind damage roof repair services in Greensboro, Clemmons, and Lexington, North Carolina.