Enhance the look of your property with professionally installed seamless gutters.
A gutter system is an important component of every home, although most people don't think about their gutters very often. Typically, people don't even pay attention to their gutters until there's an issue, such as debris buildup or leakage. If you're tired of dealing with an outdated or failing gutter system, our team here at Hammer Time Roofing can help.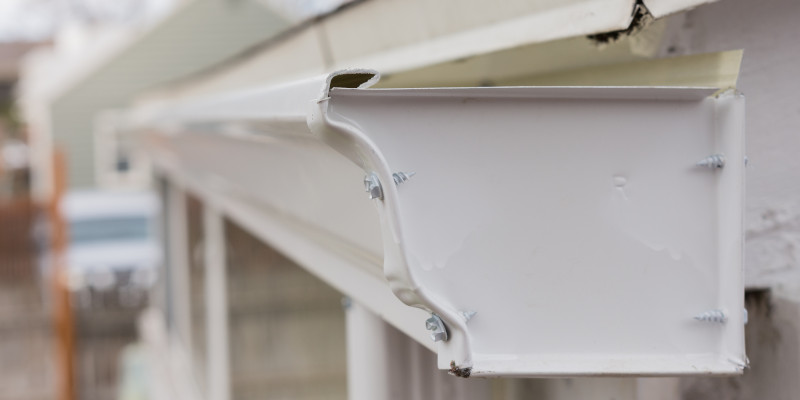 We're proud to offer a range of gutter installation and repair services for people throughout the Greensboro, North Carolina area. One of our key areas of expertise is around seamless gutters, which can provide several benefits over traditional sectional gutter systems.
Seamless gutters are customized to fit your unique home's layout, no matter how complex your roof may be. Our expert roofing technicians will precisely measure your roof and cut your gutters from a single piece of material. Although seamless gutters tend to be more expensive to craft and install, they can reduce the amount of buildup that can accumulate in your gutters, and they're less likely to leak over time. Sectional gutters, on the other hand, can leak where the different sections meet, and debris can get trapped between components, meaning you'll have to clean out your gutters more often.
With over 20 years of experience in the roofing industry, we're the reliable and efficient company you need to repair or install seamless gutters. If you'd like to learn more about our services or receive a free estimate from our team, just give us a call today.
---
At Hammer Time Roofing, we install seamless gutters in Greensboro, Clemmons, and Lexington, North Carolina.