We provide commercial roofs and roofing services for businesses of many sizes.
A successful business requires many things, and one of the most important requirements is a building with a dependable roof. Whether your business is small or large, the facilities play an important role in your business's operations. A high-quality roof will protect your building and any inventory, equipment, or other items within it from the elements.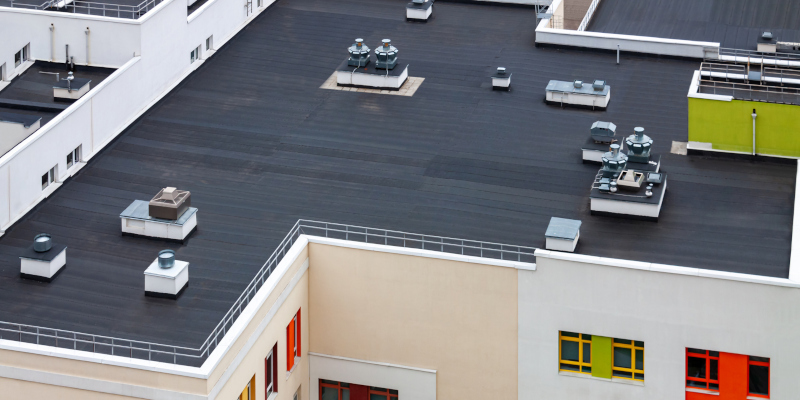 When you need a new roof or roofing services for your Greensboro, North Carolina business, it's important to trust the right company. You want roofers who have considerable experience in commercial roofing, seeing as it's very different from residential roofing. We are one such company at Hammer Time Roofing.
We have all the right skills, equipment, and experience to handle your commercial roofing needs. We're more than familiar with flat roofs, the most common type of commercial roof, and we always work diligently to ensure your commercial roof is in good shape.
During the installation process, we'll take the time that's necessary to install your roof properly, unlike some roofers who might rush through the process. When we inspect or repair your commercial roof, we'll consider all possibilities before diagnosing any issues and fixing them.
Our team is dedicated to your satisfaction and roofing education. We want to make sure you're well informed before you make any decisions about your commercial roof, so we're more than happy to answer your questions. If you have any concerns, or if you are curious about something, don't hesitate to bring up your thoughts.
If you need commercial roofing help, request a quote today.
---
At Hammer Time Roofing, we offer commercial roofing services in Greensboro, Clemmons, and Lexington, North Carolina.
Similar Services We Offer: