We offer a variety of residential roofing services at competitive prices.
You don't need to be a roofing expert to know that your roof is one of the most important elements of your home. It performs many functions from keeping out rain to contributing to your home's structural integrity. Because your roof has many important roles to play, you need to give it the proper attention with high-quality residential roofing services. Luckily, our team at Hammer Time Roofing is more than prepared to handle all your residential roofing needs in Greensboro, North Carolina.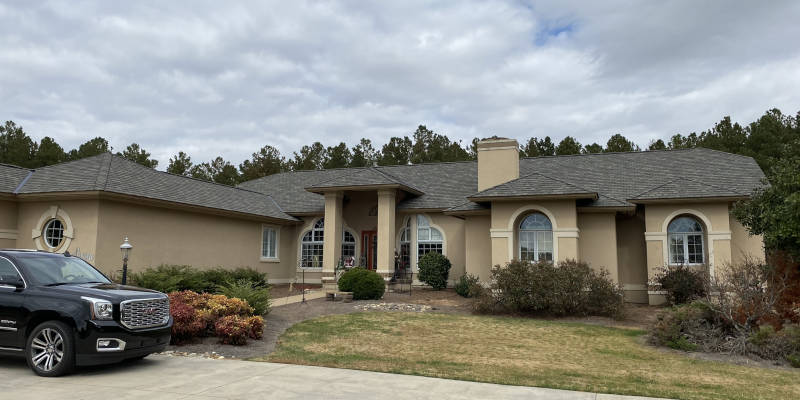 We offer many residential roofing services, including the following:
Roof Inspection- Our roofers know what to look for when inspecting your roof, so you can rely on us to identify potential issues before they worsen and become more difficult or expensive to resolve.
Roof Installation- We install hand-nailed roofs. Hand-nailing materials offers better results than using a nail gun because hand nailing allows for careful control. To put it another way, you'll get the best possible roof installation when you turn to us.
Roof Repair- If your roof has leaks or your shingles are damaged, our roofers will take a look and fix these issues in a thorough, timely manner.
Roof Replacement- If you need residential roofing professionals to replace your old roof, we're the roofers you can count on. We'll help you choose new materials and remove your old roof as carefully and attentively as possible.
Beyond these residential roofing services, we can help with insurance claims relating to your roof, provide storm damage repair, and offer emergency roofing solutions.
All our services are competitively priced, and we look forward to providing them for you. Request a free estimate today.
Similar Services We Offer: