Ensure your roof is well-maintained with a flat roof inspection.
Flat roofs are commonly seen on commercial buildings, but they still require maintenance just as often as residential roofs. It's recommended to get a flat roof inspection annually or every other year to ensure that your commercial roof is still in good condition.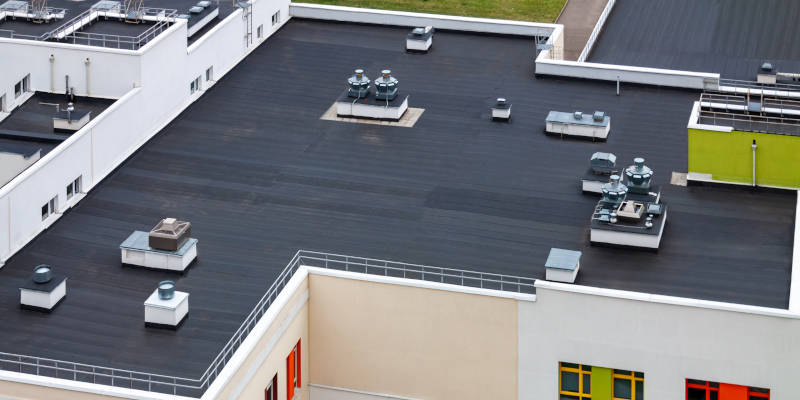 A flat roof inspection is a necessary task that can help business owners protect their employees and products inside and prevent the roof from sustaining major damage. A professional inspector will carefully examine your roof for any signs of damage or pooling, repairing any damaged areas as needed. With this kind of routine maintenance, minor issues won't grow into more complicated and expensive problems over time.
Your roof is an essential part of your business, so it's worth it to schedule a flat roof inspection every 1 to 2 years. If you're not sure where to turn for a high-quality and reliable flat roof inspection, look no further than our team here at Hammer Time Roofing.
Our experienced team of roofing professionals has over 20 years of experience, and we pride ourselves on having great integrity and workmanship. We offer a broad range of roofing services to help residents throughout the Greensboro, North Carolina region, so you can count on our expertise for all your commercial roofing concerns.
When you work with us, you can expect a detailed roof inspection, followed by expert recommendations on how you could improve or repair your roof. With our help, you can extend the lifespan of your flat roof and have confidence knowing that your business will remain in great shape. Just give us a call for more information or to get a free estimate.
---
At Hammer Time Roofing, we offer flat roof inspection services in Greensboro, Clemmons, and Lexington, North Carolina.