If your old gutters aren't protecting your home from water damage, call us.
Have you looked at your home's gutters recently? Though they probably aren't the first part of your home exterior that you notice, gutters play no small role in keeping your home safe. They redirect rainwater away from your home and help prevent damages that come from standing water, such as mold and mildew growth. Without functioning gutters, your home can take on a lot of preventable damages that can cost you a lot of money to deal with.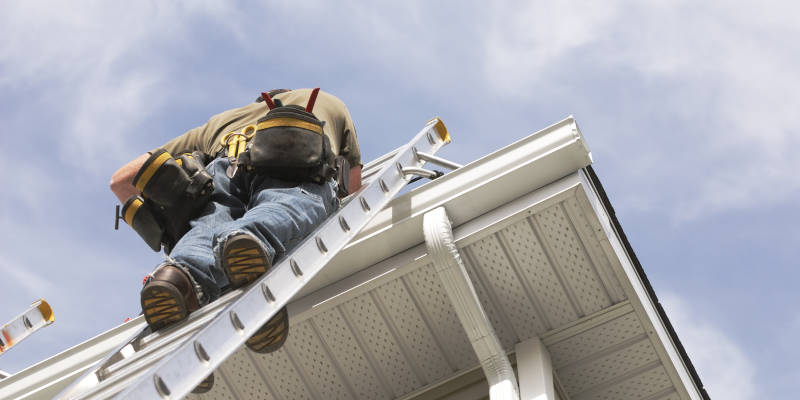 We provide high-quality gutters for homes here in Clemmons, North Carolina. Our gutter installation service is designed to provide you with a functioning gutter system that you know will protect your home from the dangers of water damage. Gutter installation and replacement services are both jobs we take seriously, as we want you to get the most out of your gutters for as long as possible. For that reason, we always recommend that you reach out to us if your gutters are in bad condition and need to be replaced rather than trying to install new gutters on your own.
Here at Hammer Time Roofing, we handle gutter installation and replacement for the homeowners that need it. You can rely on our more than 20 years of experience in the industry. This experience has provided us with the expertise and knowledge of gutter installation that we need to provide the best services possible. We provide gutters that last as long as possible, so reach out to us today if your home needs a new gutter system installed.
---
At Hammer Time Roofing, we install gutters in Greensboro, Clemmons, and Lexington, North Carolina.
Similar Services We Offer: