Our seamless gutters provide you with more leak resistance than other gutters.
If your gutters are leaking and doing a poor job of redirecting rainwater, you need new gutters in order to protect your home from damage. When it comes to gutters, you actually have more options than you think. Instead of standard sectional gutters, you can choose to have seamless gutters installed onto your home. Seamless gutters are created from one piece of material rather than multiple pieces. This manufacturing technique significantly increases leak resistance as well as makes the gutters more long-lasting than traditional gutters.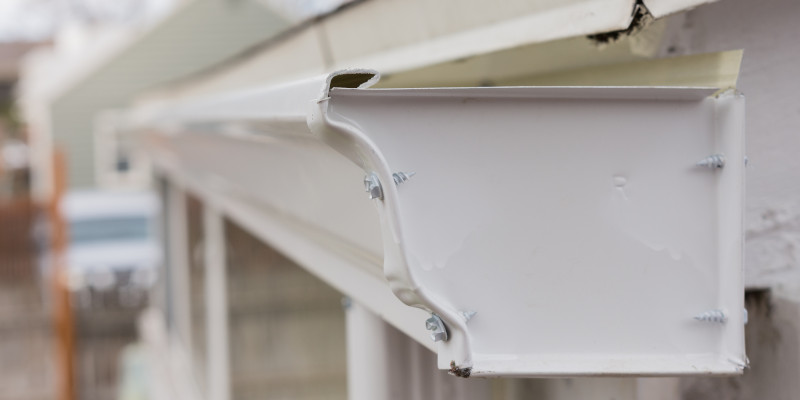 If you want seamless gutters for your Clemmons, North Carolina home, be sure to reach out to our team here at Hammer Time Roofing, where we offer gutter installation and replacement in addition to our high-quality roofing services. We install seamless gutters to make keeping your home safe from water damage easier. No one wants to deal with water damage caused by a faulty gutter system, which is why it's important to make sure your gutters are in good condition. Part of ensuring the well-being of your gutters is having them installed by professionals rather than installing them on your own.
We have over 20 years of experience, so you know that we provide a top-notch installation service. We want you to benefit from your gutter system for as long as possible, which is why we always pay attention to details and strive to get the job done right. Give us a call today if you want new seamless gutters installed for your home.
---
At Hammer Time Roofing, we install seamless gutters in Greensboro, Clemmons, and Lexington, North Carolina.