When the time comes for gutter replacement on your home, you can count on our team to take care of it.
The drainage system is one of the most vital measures in place to protect a structure from moisture damage. As water collects on a roof, it moves into the gutters, where it can drain at a designated location on the property. But while gutters can last for years with proper care, they require replacement at some point. Some of the most common warning signs of gutter issues include separation from the roof and sagging. When gutters aren't cleaned out regularly, the weight of the debris can cause these problems, shortening the lifespan of the components.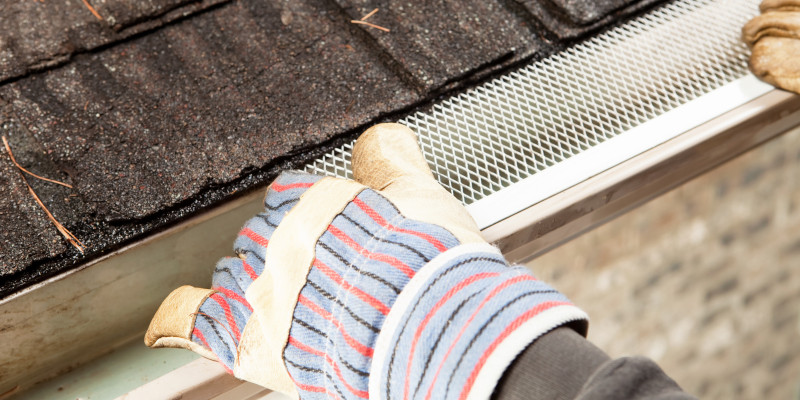 When the time comes for gutter replacement on your Clemmons, North Carolina, home, you can count on our team at Hammer Time Roofing to take care of it. We have years of experience with drainage systems, offering a range of gutter services to local clients. Before starting a gutter replacement job, we'll assess the existing drainage system and determine the best course of action. We'll talk to you about our findings and provide an estimate, allowing you to feel informed before moving forward.
When tackling gutter replacement, we often recommend seamless gutters, which are custom-fit to the structure for enhanced performance. You'll love the appearance of seamless gutters, as they lack the unattractive joints that are found in drainage systems throughout the country. Our technicians can also install gutter guards as part of the process to make keeping your gutters clean easier than ever. For more information or a quote for service, give us a call today.
---
At Hammer Time Roofing, we offer gutter replacement services in Greensboro, Clemmons, and Lexington, North Carolina.