Our roofing contractors will help you find the service option that's best for you.
Roofing contractors are not all created equal — that's why you have to do your research to make sure you find the best one available. Luckily for you, we're exactly what you've been looking for. With our 20+ years in the roofing, siding, and gutter business, there's nothing you can throw at us that we haven't seen already. With all this industry experience, our roofing contractors at Hammer Time Roofing know exactly what it takes to keep your home or office in tip-top condition.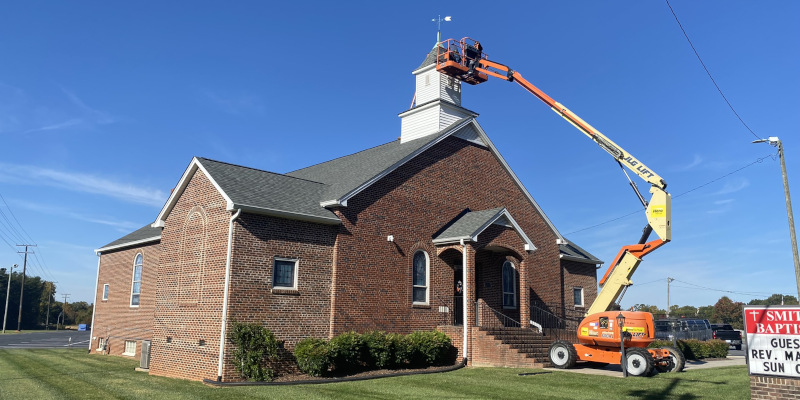 When you hire our roofing contractors, you're also getting a lifetime workmanship warranty that ensures our work stands the test of time. If it doesn't, we'll come back and make things right. While other roofing contractors try to cut corners and tack on unnecessary fees, we'll always be completely honest and transparent with you, only offering services and options that will fix your roofing problems for the long term. From there, you can talk through options with us and devise a service plan that works best for you and your property.
We also have a working knowledge of common insurance practices, so you'll be able to leverage our expertise on that as well — usually through the use of an insurance claim roof specialist to help facilitate the funding process for your repairs. Simply put, our roofing contractors are second to none — and we are more than happy to work with you for all your roofing, gutter, and siding needs in Greensboro, North Carolina.
---
At Hammer Time Roofing, our roofing contractors proudly serve Greensboro, Clemmons, and Lexington, North Carolina.