For a fair new roofing estimate, give us a call.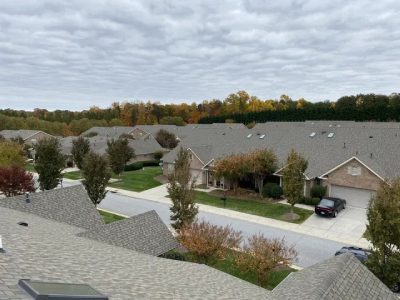 Having a new roof installed can be stressful. There are a lot of decisions to make, and of course, there is the cost to worry about. A new roof is a big investment that will last you for years if properly installed and maintained, but it's still important to get an estimate before going into the job. We offer a free new roof estimate when you come talk to us about having a new roof installed.
There are a lot of different factors that go into your new roof estimate, including the materials you choose, amount of area to cover, shape considerations for your roof, and more. We take all of these considerations into account before providing you with your new roof estimate. We always strive to be transparent and informative about the factors affecting your roofing estimate, so you can know exactly what has influenced the costs.
Here at Hammer Time Roofing, we have over 20 years of experience in the roofing industry, so you know that both the services and the estimates we provide for those services are reliable and based on hundreds of successful roofing jobs. The roofs we build are designed to last for years to come. We also hand nail every roof possible to deliver high-quality results.
In addition to our years of experience, you can depend on our lifetime workmanship warranty to back up our determination for customer satisfaction and a job well done. We also handle insurance claims from start to finish and are committed to making the new roof installation process as smooth as possible. Give us a call today for a free new roof estimate for your Clemmons, North Carolina home.
---
At Hammer Time Roofing, we offer new roof estimates in Greensboro, Clemmons, and Lexington, North Carolina.