With the stormy season coming to an end, you may find that your roof has sustained some damage due to harsh weather. If you notice any damage, it's important to hire professionals for storm damage repair to ensure that your roof can continue to protect your home effectively.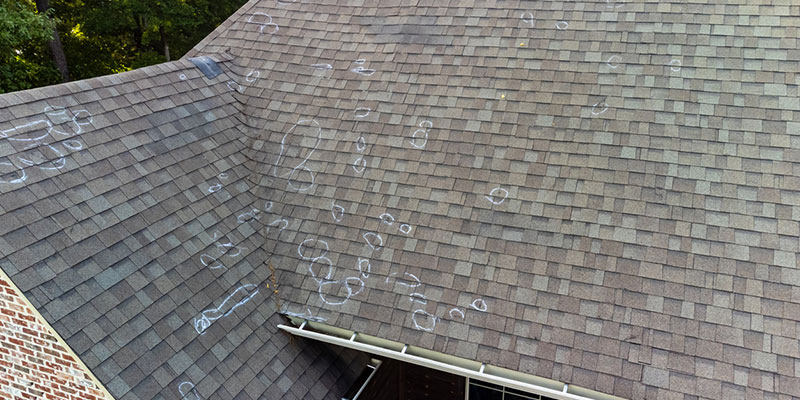 Many homeowners are not familiar with the common signs of storm damage, so we'd like to briefly cover three types of roof damage that are caused by storms.
Hail Damage: If hail is large enough, and if it is hurled at your roof with enough force, it can do some serious damage. Some signs of hail damage include small dots of discoloration, granules in the gutters, and cracked or dented shingles. In some cases, hail may misalign your shingles. Not only does hail cause these markings, but it can also weaken the seal integrity of your shingles.
Water Damage: If you need storm damage repair because your roof has water damage, you may notice brown water stains on your ceilings. This may be a sign that your roof's flashing has been compromised and needs to be repaired.
Wind Damage – If you notice that your shingles are loose, curling, or have been blown off entirely, these are clear signs of wind damage. To get your roof back into good shape, contact our team for storm damage repair services.
No matter which types of storm damage you are dealing with, we can provide the storm damage repair services you need at Hammer Time Roofing. Contact us today to get started.